All are welcome,
or tune in every Sunday
via our livestream.
Join the band!
Don't know how to
play? We'll teach you!
Come walk our grounds.
Listen for God. What
did He say to you?
Our Fellowship Center
features a kitchen,
restrooms, meeting
space and pavilion.
When you come into
our sanctuary, allow
time to just experience
our stained glass.
This model of Calvary
is a coin bank!
Our Ministries & Partnerships
Sharing God's love with our members and in the community is one of our highest callings. We do this through our congregational ministries as well as a myriad of mission and outreach opportunities, working closely with several downtown agencies and organizations. 


CALVARY IN THE COMMUNITY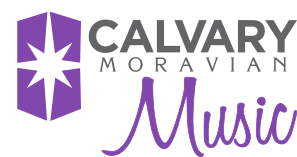 MUSIC MINISTRIES

CALVARY AT THE TABLE
Calvary@The Table is our Wednesday evening midweek ministry for all ages. We meet for approximately 9 weeks, twice a year. Our Fall 2022 segment runs from September 14 through November 2. Our Winter/Spring 2023 dates will be published soon. We begin with a bring-your-own dinner gathering from 5:30–6:00 p.m. in our first floor (basement) Fellowship Hall and then continue with a variety of Bible studies, fellowship groups, and mission opportunities for every age, infant through adult, from 6:00–7:00 p.m.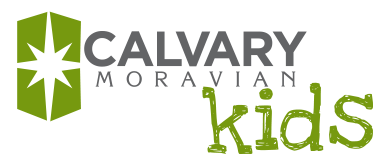 CHILDREN'S MINISTRIES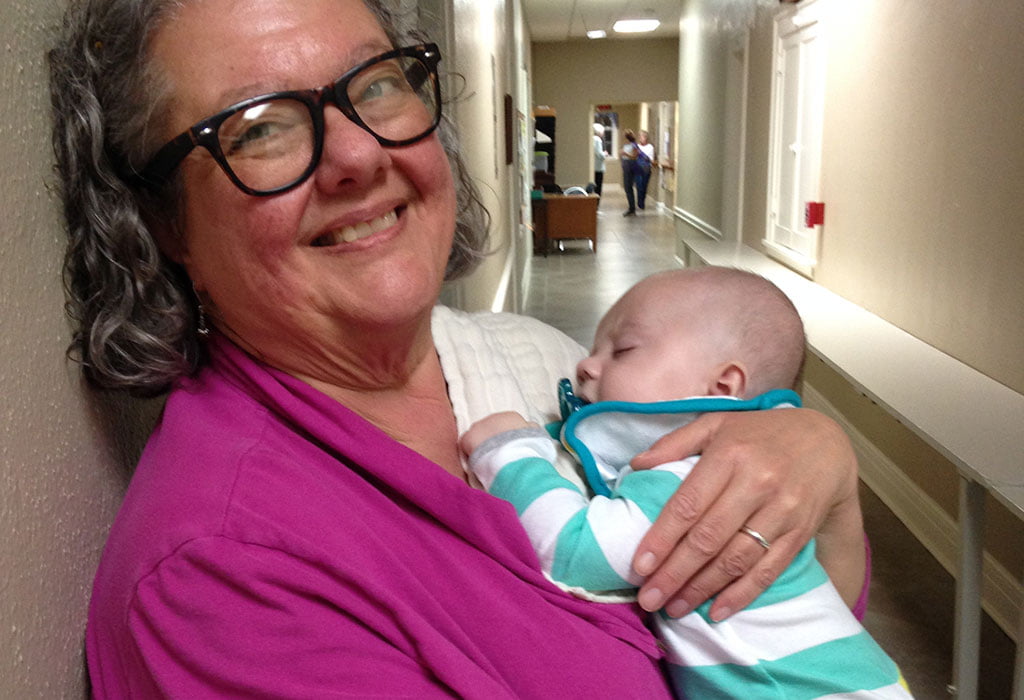 Children ages newborn to preK are welcome in our nursery. Our nursery is a safe, clean, age-appropriate, and comfortable space, staffed by trained and background-checked professionals. Nursery care is available Sunday mornings from 9:45 a.m. until 12:00 p.m., and Wednesday evenings from 6:00–7:00 p.m. during our seasonal Calvary@The Table programming.
Each week our youngest members are invited to leave worship after the Children's Sermon for their own experience of worship using the Godly Play curriculum. Godly Play teaches the Bible in story form, using hands-on methods of learning as well as interactive instruction.
They learn about the church year and seasons, and the Biblical stories taught each week are in tandem with those that are heard in Sunday School, the children's sermon, and worship. We use our beautiful Children's Chapel located on the third floor as our Godly Play sacred space. Children ages 3yrs-2nd Grade are invited to this time of worship and creativity as they continue to study the scripture and stories of the day, just in their own way!
For our children grades Kindergarten to 5th, we foster the Moravian Church Milestones and Stars education program. Through this Sunday school-type program, and in conjunction with our weekly children's messages during Sunday worship, Godly Play Bible stories, and midweek music opportunities, we teach fundamental and formative scripture passages, songs, prayers, and creeds that form the basis for our lifelong walk of faith. This class meets weekly in our children's educational wing, down the hall from the front office, on Sundays from 10:15–10:45 a.m. Take a look at all the Moravian Stars hanging in the hallway to see our children's progress!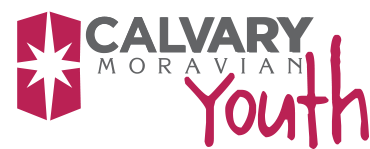 YOUTH GROUP
Calvary Moravian's dynamic and energetic youth group provides an opportunity for those in grades 6–12 to grow in a supportive community. Join us as we empower each other to be the church through mission, education, and service. We gather on Sunday mornings from 9:45–10:45 a.m. before church for a time of inquiry and scripture study. As a group, we encourage everyone to participate, and we welcome all insights and questions.
Additionally, during our seasonal Calvary@The Table Wednesday evening ministry, we meet for fellowship and to engage in outreach and enrichment opportunities. Some highlights from previous years include working with H.O.P.E. Ministries, the annual CROP Walk, participation in Calvary worship services, attending Mission Camp at Laurel Ridge, taking an annual beach trip, and hiking at Stone Mountain. There are also amazing opportunities for growth during the summer, both at Calvary and Laurel Ridge Moravian Camp and Conference Center.  
https://laurelridge.org/about/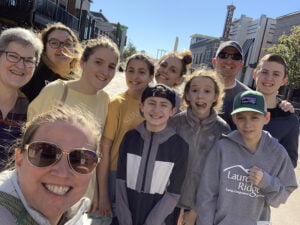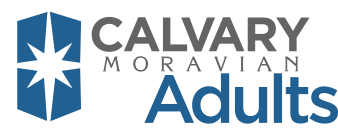 ADULT MINISTRIES